Brad Clark took the helm as Chief Executive of the Starship Foundation in December 2010 succeeding Andrew Young who had been in the role for the previous seven years.
Donate to Starship
Brad had broad experience in sponsorship, marketing and management roles across a variety of industries, including more than three years as General Manager Marketing and Fundraising at CanTeen New Zealand Brad where he built a strong connection with the Starship Oncology service and had admired the work of the Starship Foundation.  So when the Foundation was seeking a new Chief Executive he jumped at the opportunity, and considers himself privileged to be chosen to lead one of the country's leading social-profit (charity) brands, and such a hard-working team focused on making an impact on the health and wellbeing of children from across New Zealand.
Just prior to taking the reins at the Starship Foundation nearly seven years ago, he and his wife Nicky had just had their first child, daughter Kaitlin, and Brad noted that his impending fatherhood had been part of what motivated him to apply for the Starship Foundation role.
Walking through Starship's Paediatric Intensive Care Unit, your heart melts seeing little babies hooked up to every machine imaginable. Your heart goes out to the parents. If anything happened to little Kaitlin I would know she had the best care. (Brad in 2010)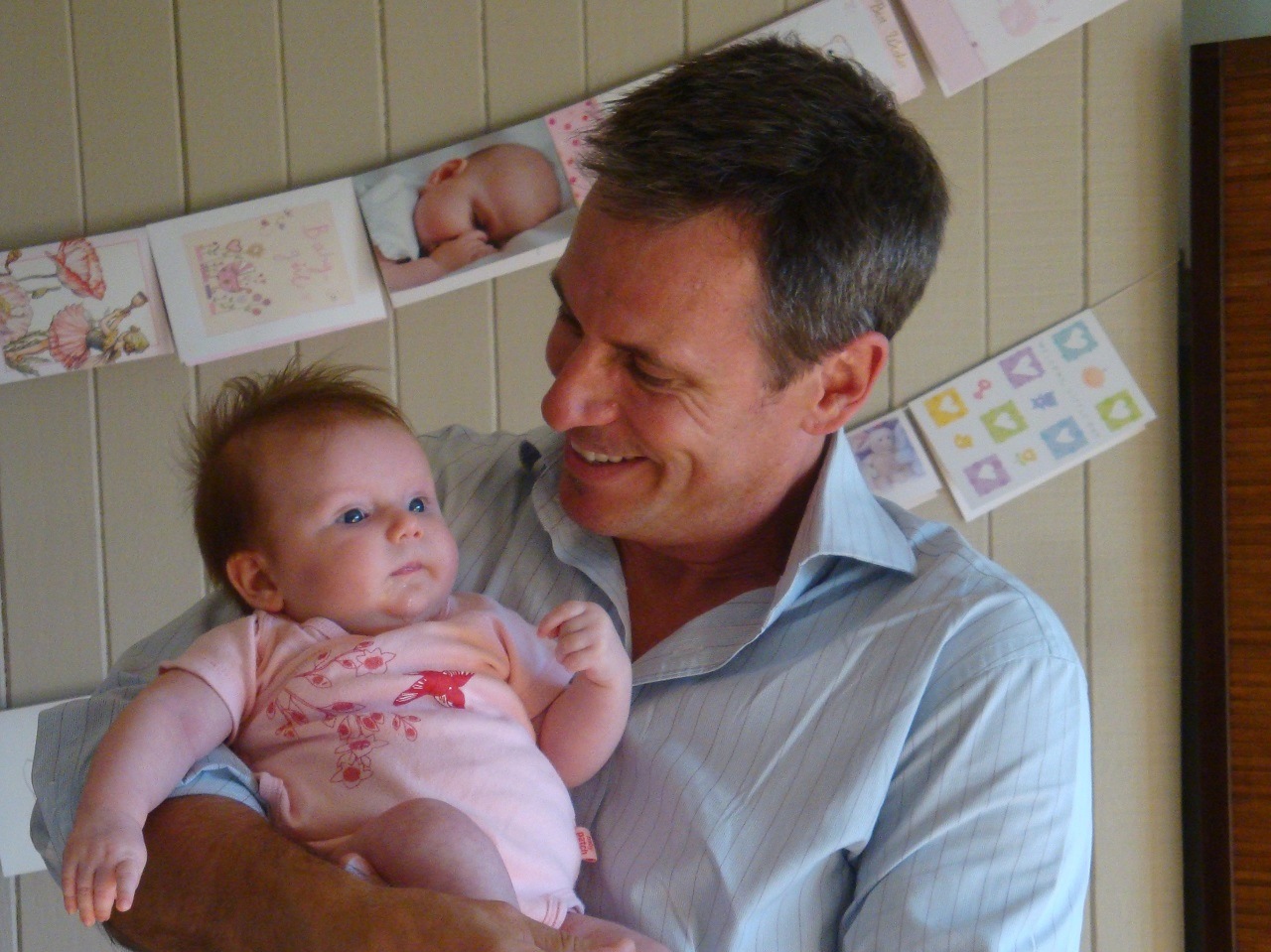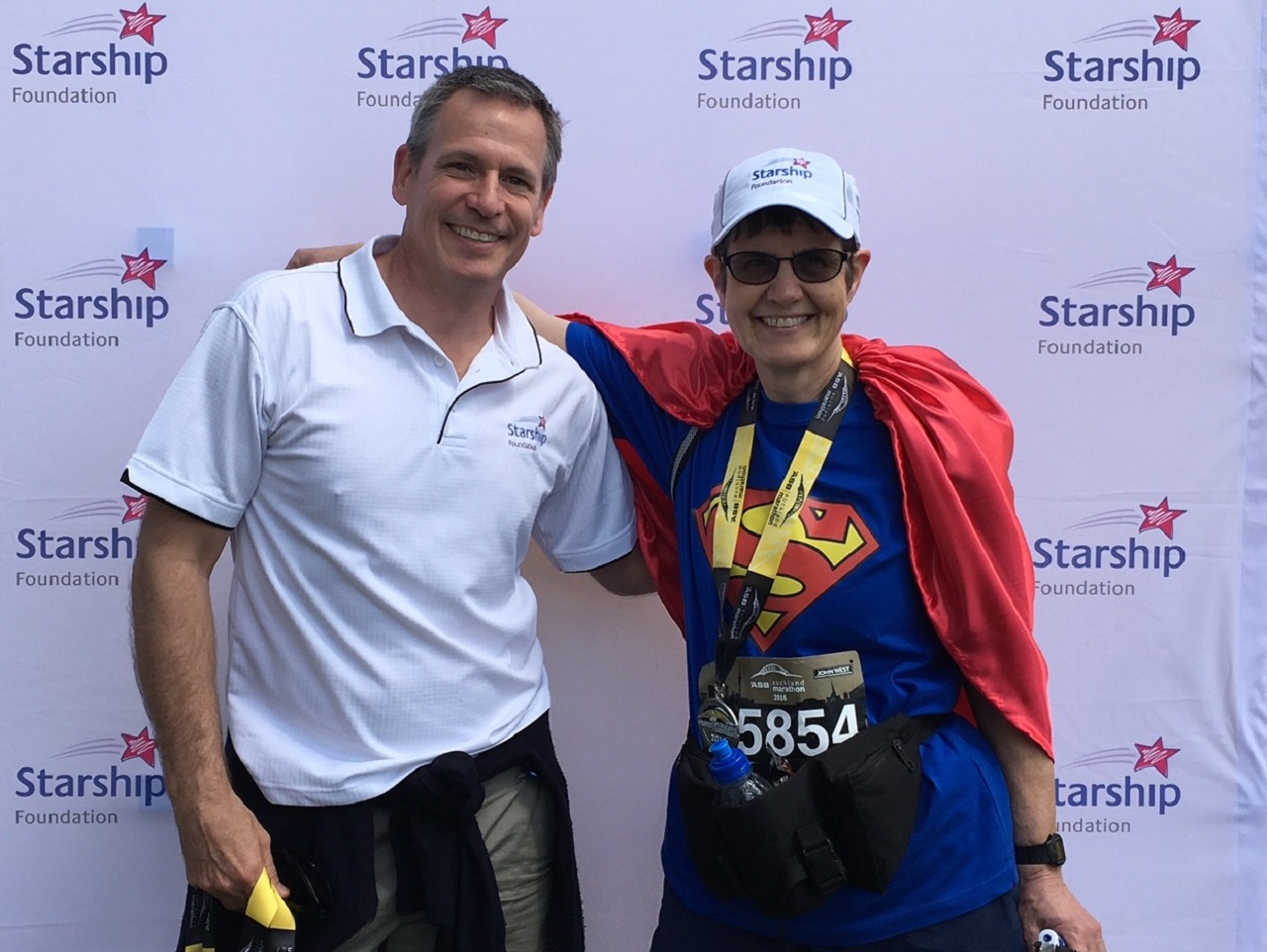 Since that time, Brad and the Foundation team have accomplished much, building on the momentum from previous staff and trustees.  As a confident and able front person for the Foundation Brad gives credit to the Starship Child Health teams for the patient and family experience and outcomes they deliver, and for what Starship represents as the centre of excellence in paediatric healthcare in New Zealand.
New Zealander's turn to the Starship Foundation as their preferred charity when they want to give back after a personal experience they've had, or simply been inspired and motivated by the world-class care Starship provides as our national children's hospital.
A competitive advantage that the Starship Foundation enjoys is Starship Hospital's reputation for clinical excellence and care, and that is reflected in the attitude and delivery from Brad and his team who ensure supporters know how much their help means to so many Starship patients and their families – not to mention the clinical teams.
Looking ahead to his seven year anniversary at the helm of the Starship Foundation Brad is proud of the team's accomplishments during that time with total funds raised annually growing from $8.1 million in 2011 to more than $13.5 million in 2016.  Significant hospital improvement projects that the Starship Foundation has supported, thanks to the generosity of supporters, include the refurbishments of the Medical Specialties and Neuroservices wards on Starship level 6 in 2013, the redevelopment of Starship's Operating Rooms in 2014 and most recently the total refurbishment of the General Paediatrics wards on level 5 in 2017.
And while the major work done to improve the hospital facilities often hits the headlines, under Brad's leadership, the Starship Foundation continues to support a wide range of initiatives recently expanding its brief to support and grow the clinical research and innovation focus for Starship to address some of New Zealand's most pressing child health issues. Donations to the Starship Foundation also go towards improving clinical programmes and processes, ensuring up to date advances in medical technology, staff training and community outreach and prevention programmes.  All to enable Starship to provide New Zealand children and their families with the best care possible when they need it most.
As it turns out Brad and Nicky's daughter Kaitlin, (soon to be seven years old, and sister to brother Bailey who is four) required the care of the expert orthopaedic team at Starship when she broke her arm quite badly falling from her scooter earlier this year, needing an urgent surgery.
Being even a 'low-level' Starship Dad and staying overnight in the orthopaedic ward gave me first-hand experience of how challenging it is to be in hospital with an injured or sick child, and the extraordinary care and expertise provided to every child and family coming to Starship.
Do you have your own Starship Story?