Andrew Young first joined the Starship Foundation as Communications Manager in 1999 having worked as a senior health reporter at the NZ Herald for five years immediately prior. In November 2003 he took on the role of CEO of the Starship Foundation and went on to lead the organisation for seven years before handing over the reins to current Chief Executive Brad Clark.
Donate to Starship
Q: You took on the role of Starship Foundation Chief Executive in 2003. Tell us about those early days and what you set out to achieve?
Andrew: My early focus was building on the hard work of the previous 10 years. A lot of people around the country knew Starship hospital existed but didn't know they could help by personally donating to improve and advance health services. Giving our charity national relevance was very important and then working with board trustees like Lucy Lawless for global reach was priceless.

Q: You're known for being willing to go to extreme lengths for your cause. Tell us about some of the unique tactics you tried while at the Starship Foundation?
Andrew: Running in the New York Marathon in 2009 has to rate as the hardest thing I've done for Starship, mentally and physically. It was gruelling but I was so humbled by the support and the significant amount raised. I tried to always lead by example and show there was nothing that I wouldn't do for the children at Starship.

Q: Are there any particular Starship stories or patients that affected you strongly, or left a lasting impression?
Andrew: Meeting and working closely with Ruby Seeto and her family has to be a stand out. Ruby's year being treated in Starship's former cancer ward was difficult to witness and there were times she looked unlikely to pull through. To see her emerge and then raise so much money for Starship since from her annual designer tea towels makes me immensely proud of her. She is endlessly inspiring.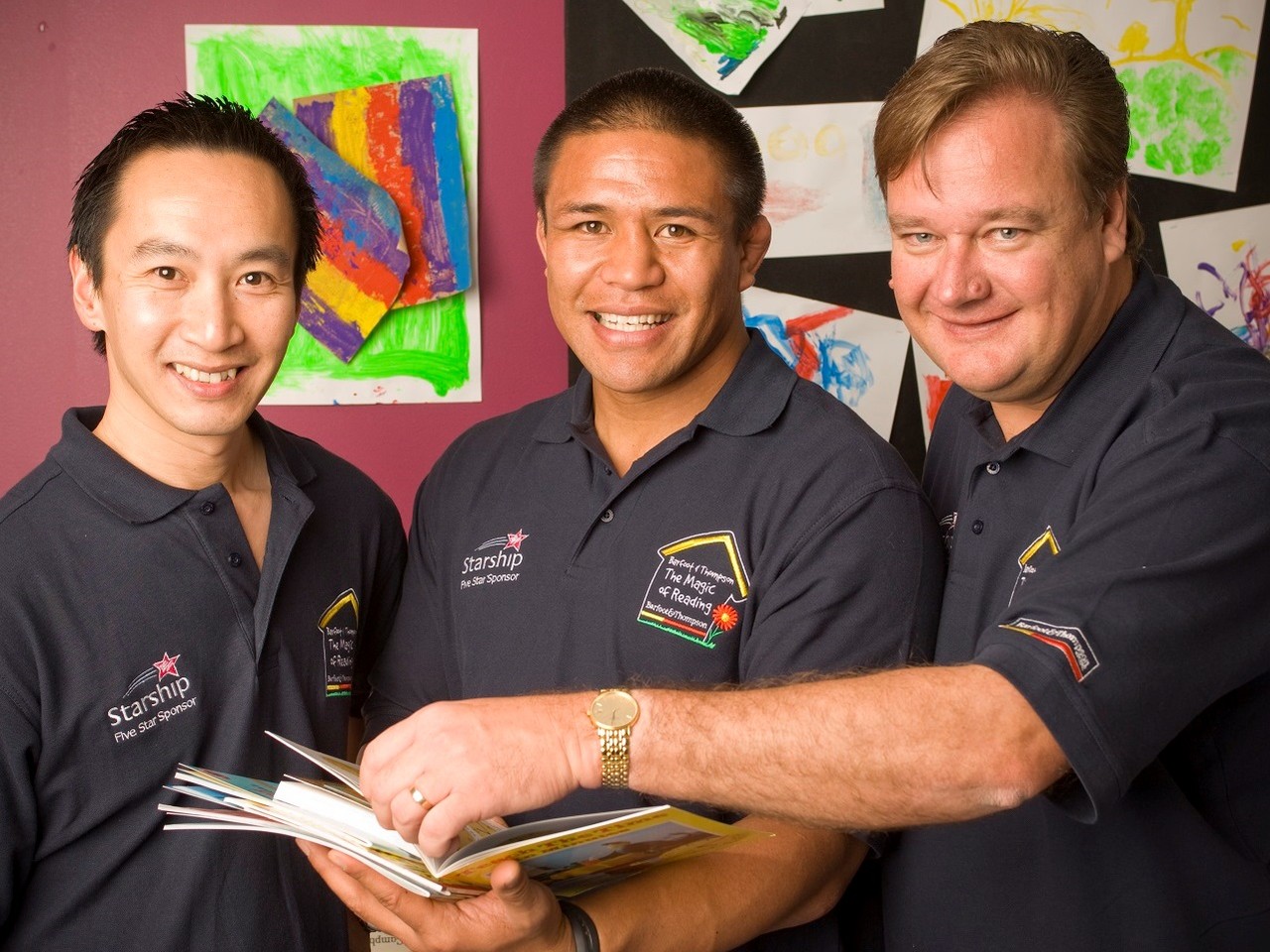 Q: Tell us about your proudest achievement during your time at Starship Foundation?
Andrew: Brainstorming then launching the Starship Mobile Phone Appeal was amazing for me because it was a unique appeal for the New Zealand public and immediately got a lot of attention and support. The appeal raised over $2M and won a clutch of top fundraising awards for its originality in turning recyclable waste into dollars for children's health. It was good for the environment, easy for the public to get involved with by handing in their old and unused phones and ultimately good for Starship – a win, win, win.

Q: You're passionate about health and wellbeing for others, but also yourself. What are your 'cornerstones' for a healthy life?
Andrew: It's easy for work to be all-consuming, especially with all the devices we have to keep us "switched on" 24/7. To keep healthy and happy, I preciously guard time for family, friends and lots of regular exercise.

Q: Having worked in charity organisations now for around 18 years – what do you think are the biggest challenges facing fundraisers today?
Andrew: Getting your message across in such a crowded space where people are being hit constantly across multiple devices and media channels. Charity resources are always stretched, against the pressure of keeping pace with technology which demands new ways of attracting and engaging with supporters. If we don't evolve, we will become irrelevant or be superseded. There's a constant challenge to be agile and think disruptively – and those who are smart will stand out amongst all the noise.

Share Andrew Young's story
Do you have your own Starship Story?