Throughout the 25-year history of our national children's hospital Starship patients have been treated to visits from sporting heroes, pop stars, celebrities and royalty.
Donate to Starship
The first visit from British royalty was in 1994 when His Royal Highness Prince Charles, Prince of Wales visited. It was just over 10 years later in 2005 his son Prince William, Duke of Cambridge visited Starship Children's Hospital.

In 2005 the New Zealand Herald reported that "about 30 children were waiting in Starship's new rainforest atrium when Prince William appeared with Lions Brian O'Driscoll and Bill Beaumont. The Lions provided a target for a few cheeky staff waving an All Blacks banner, but it was William the children wanted.'

"The Prince ended up overstaying the scheduled hospital visit by half an hour, taking extra time to visit patients in the oncology and orthopaedic wards, and paediatric critical care unit.

"This was not just the brief grip and grin encounters of public walkabouts. Parents were in for lengthy discussions; children were asked about their ailments, their artworks and the rugby."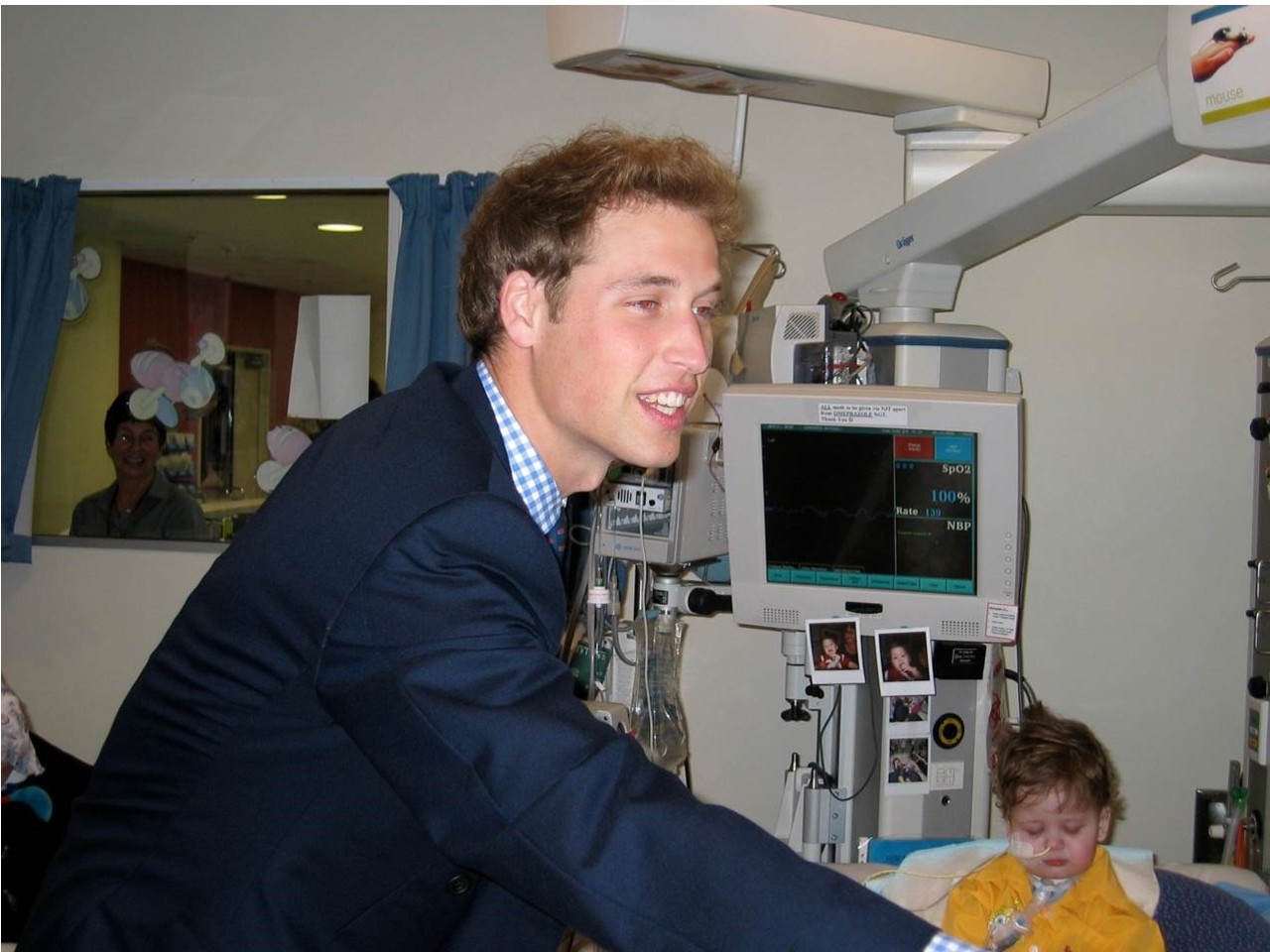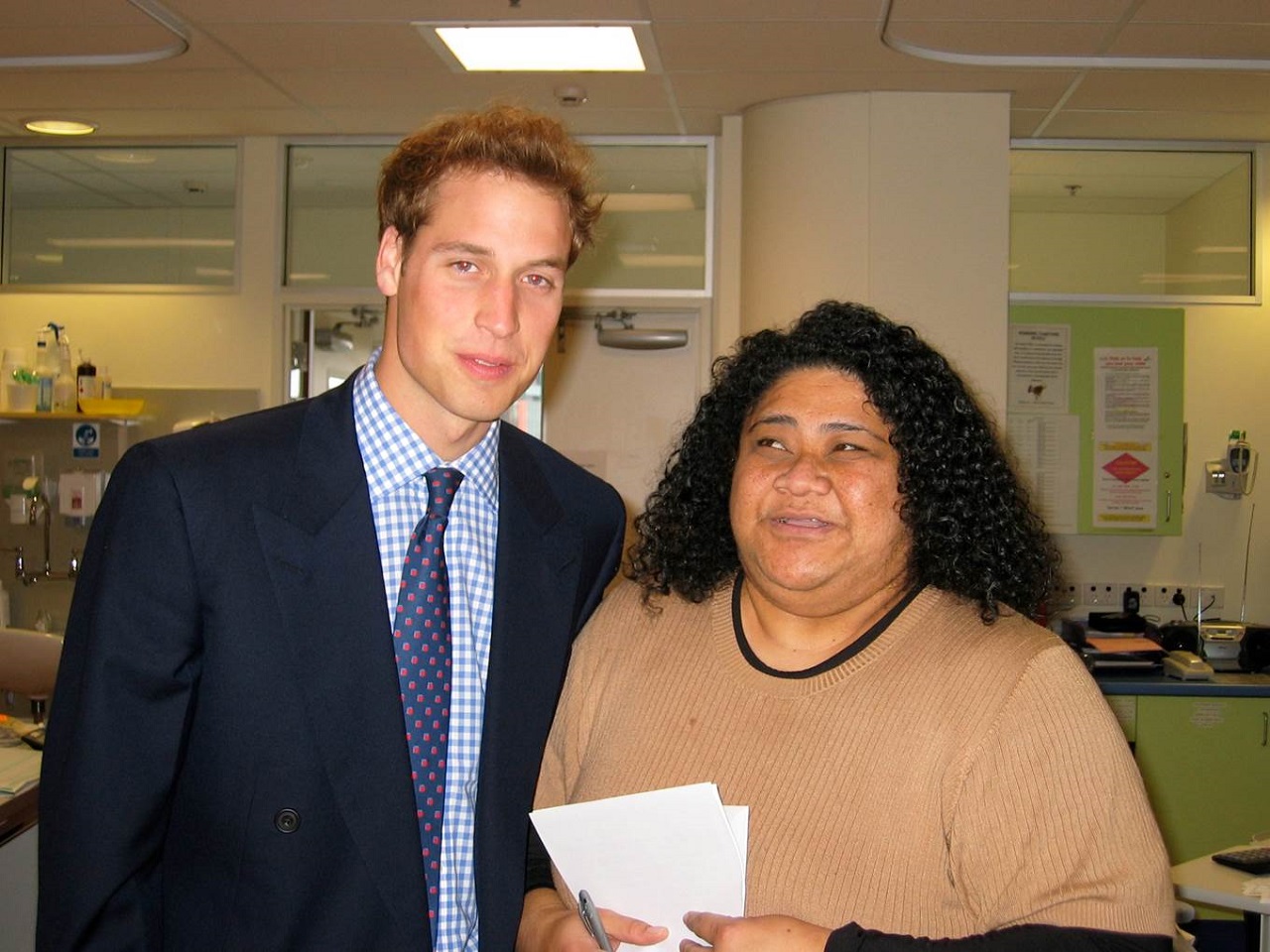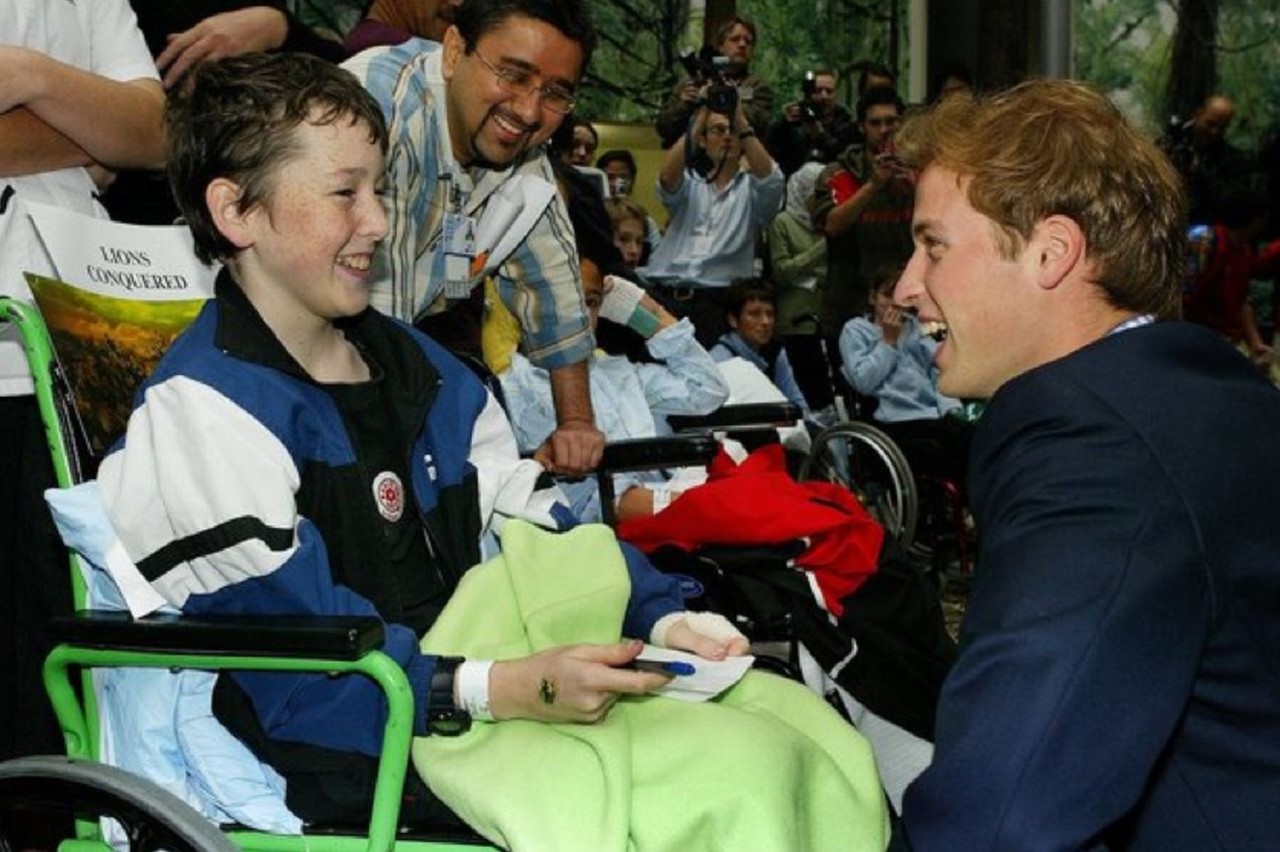 Prince William was in New Zealand in 2005 from 28th June to 10th July when the British and Irish Lions rugby team toured the country stopping in both Wellington and Auckland. As well as his visit to Starship, while Prince Williams was in New Zealand he also laid a wreath at the Auckland War Memorial Museum to commemorate the 60th anniversary of the end of World War II, planted a tree at Government House and trained with the Lions rugby team at the Basin Reserve.

Prince William has since visited New Zealand in 2010, 2011 and most recently in 2014 when he visited together with his wife, Catherine, Duchess of Cambridge and young son Prince George.

Share Prince William's story
Do you have your own Starship Story?