Many Kiwis know Steve Williams as one of New Zealand's most prominent individuals through his sporting career as caddie to international golfing stars including Tiger Woods and his successful speedway career; however perhaps less well-known is that Steve and his wife Kirsty are passionate supporters of Starship Children's Hospital.
Donate to Starship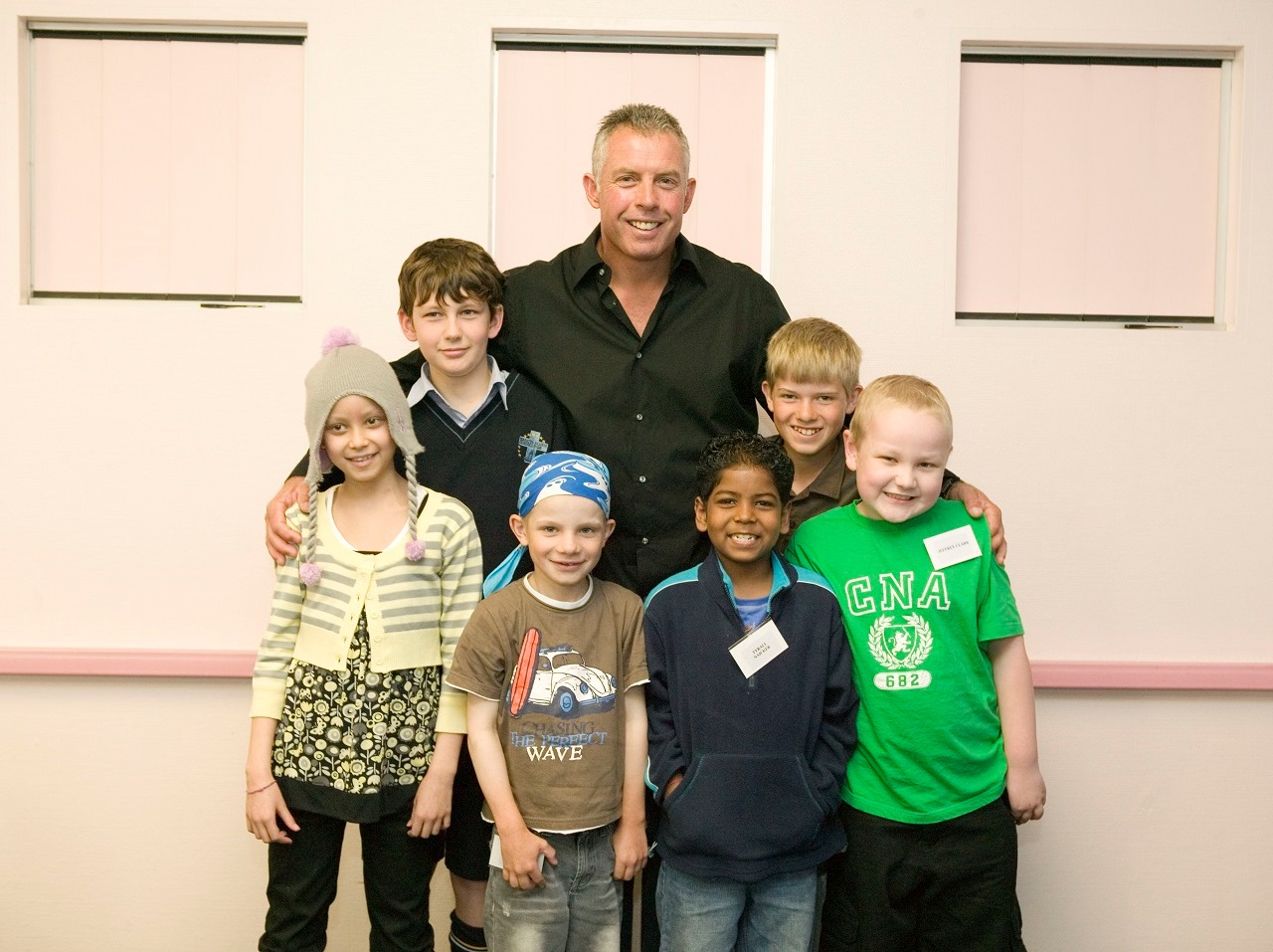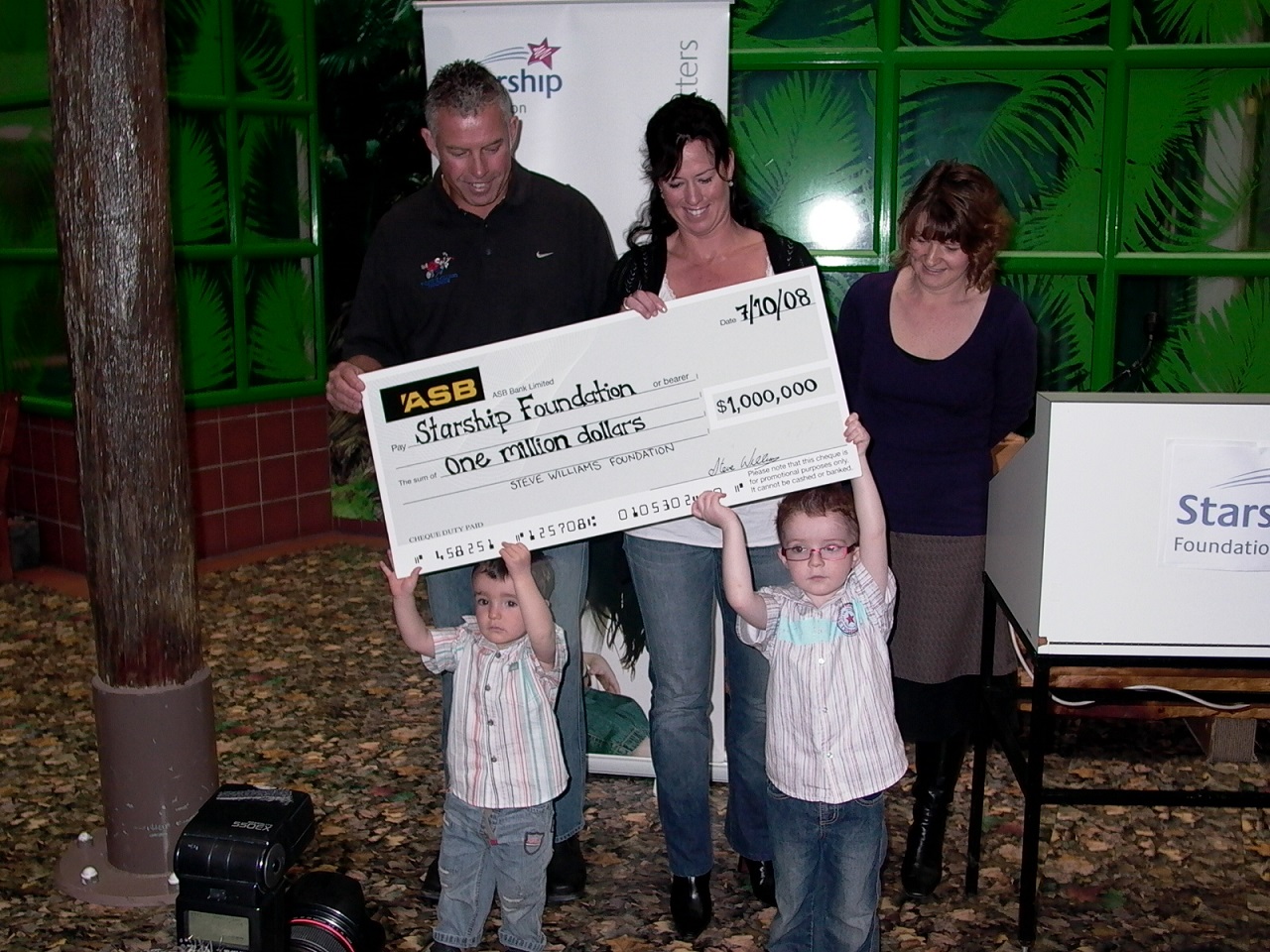 In 2008 the Steve Williams Foundation began its relationship with Starship at a time when plans for a new cancer ward needed a financial boost.  The Steve Williams Foundation was initially established in 2001 to assist and foster junior golf, but Steve and Kirsty had made a decision to extend their philanthropy beyond sport and a visit to the national children's hospital cancer ward meeting families and patients made up their mind.
"It was impossible not to get emotional. I couldn't imagine what it would be like to have a child diagnosed with cancer and then have to go through the long treatment process," he said. 
Steve and Kirsty became the principal supporters of the new Starship Oncology & Haematology Ward when they generously donated $1 million from The Steve Williams Foundation bolstering the multi-million dollar fund required to complete the build.
"As a father, making the donation to the Starship Foundation felt like the right thing to do," he said.
Not only did the Williams give their financial support, but the extended family rolled their sleeves up and got stuck in with practical help too. Kirsty's father Ian Miller is a  builder by trade and he personally took responsibility for upgrading the Starship level 7 parent kitchen sourcing suppliers and completing the fit out himself, while Ian's wife Karen pitched in with plenty of help as well.
The ward was officially opened on 14th May 2009 by Prime Minister Hon. John Key after an intensive five month building programme, marking a new era in children's cancer treatment in New Zealand.
In 2017 Starship's Haematology & Oncology service provides assessment, diagnosis, treatment and long-term follow-up for children and adolescents with cancer and non-malignant haematological conditions. The service also provides a comprehensive Haemopoietic Stem Cell (Bone Marrow Transplant and CORD) Transplant service for New Zealand.

The service is multidisciplinary, which reflects the wide ranging impact a diagnosis of childhood cancer may have on a child and family. Nurses, doctors, social workers, play specialists, teachers,physiotherapists, occupational therapists, pharmacists, Kaiatawhai (Maori Support Liaison), Pacific Island support workers, child psychologists and psychiatrists are all important and integral to the service.

The acute component of the service involves initial diagnosis and management, treatment of complications of therapy and assessment during treatment. The chronic component includes long term follow-up of children and young people both for recurrence and late effects of therapy. Palliative care caters for the physical and psychological needs of dying children and their families.
Share Steve and Kirsty Williams's story
Do you have your own Starship Story?