Lynley Frame has been a Starship hospital grandparent since October 2006 and has built many precious memories and experienced many humbling moments along the way.
Donate to Starship
Originally Lynley's interest in volunteering was piqued after conversations with a client who told her how rewarding he found it. When Lynley was later made redundant from her role as a phlebotomist, she recalled the words of that client and decided to find out more about hospital volunteering, which ultimately led her to join the Starship hospital grandparent service.
Eleven years later she is still at Starship finding the rewards of the grandparent role as fulfilling as ever. "I have a love of children," says Lynley who has a nursing background, originally training at Waikato Hospital and later going on to run the children's ward at Kent & Sussex Hospital in Tunbridge Wells, Kent, England.
As a Starship grandparent she arrives at the hospital on her rostered days reporting to the office for a brief on the requests that have come from parents and caregivers of patients staying on the wards of Starship.
"We come and report in to check the requests and then allocate them among us. There's often between three and five grandparents rostered on and we work from Monday to Friday. We've got to know each other very well, and we complement each other in many ways," explains Lynley.
The hospital grandparents spend up to two hours with a patient providing a window of time for Mum, Dad or caregiver to spend as they wish, safe in the knowledge that their little one has someone with them.
"They can go and have a shower, or do their washing or go shopping. We encourage them to go outside – to the Auckland Domain or somewhere to just get out of the building because they might be in the hospital 24/7 and you can get 'cabin fever'. They can do whatever they like with that time."
"It can also allow Mum and Dad to be with other children in the family, because sometimes they miss out. And very occasionally the parent just wants to talk, so you just sit and listen. It's tough for these families, it's really tough."
Lynley says that it can be challenging at times seeing young children and their families facing very tough situations, but there are great rewards that come with it; "Just the smiles of the children. If they recognise you it's really lovely."
"People often say to me 'oh aren't you wonderful', and I say no, I get probably as much out of doing it as the parents get from us being there. The gratitude of the parents is incredible."
"You watch these kids being very, very sick and then to see them improve, it's really lovely," says Lynley as she reflects on some of the children she has cared for as a hospital grandparent.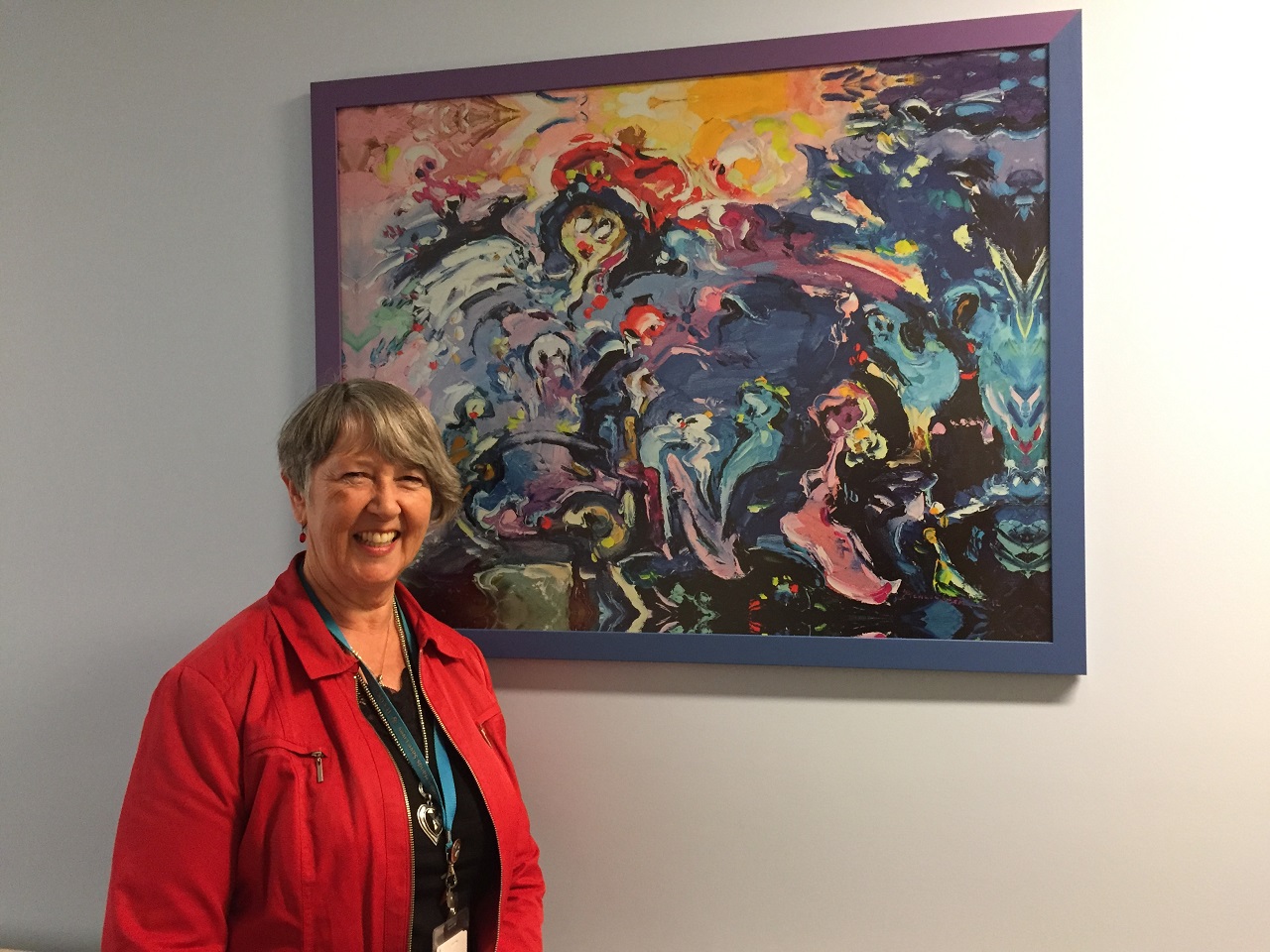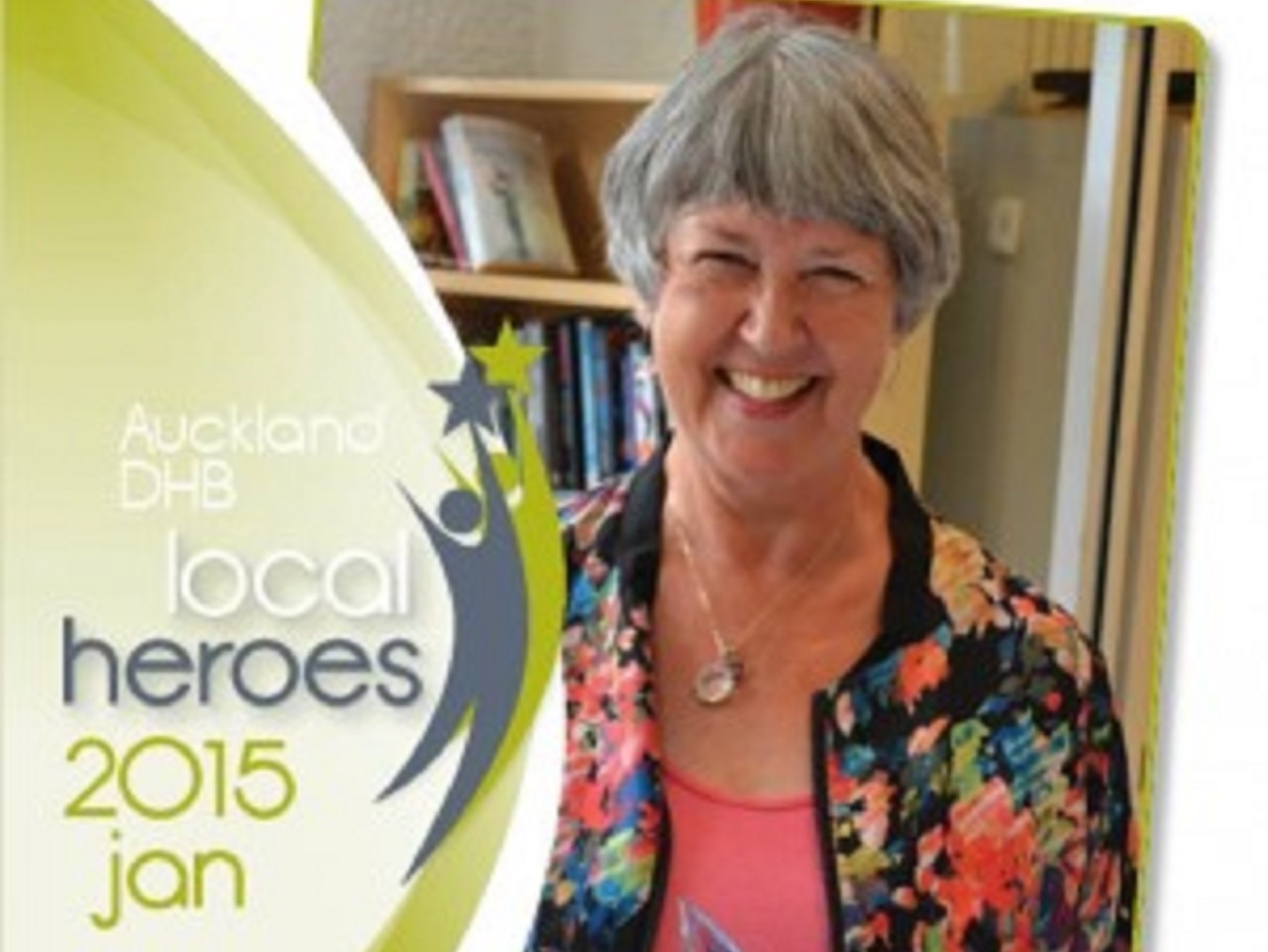 While she doesn't seek the limelight Lynley was recognised for her volunteer work with an ADHB Local Hero Award in January 2015. She was nominated by the parent of a patient in Starship, who wrote, "Lynley has just been amazing and has been visiting and reading to my daughter, Grace, every Friday for the past 10 months. Grace is in a coma and it has made a huge difference to me to know that she is with Grace when I can't be there. She has got to know Grace who responds positively to Lynley when she is there. It has made this dramatic time in our lives easier to bear."
Lynley says; "The CEO came and gave me the Award. It was overpowering actually, I felt very humbled."
While Lynley is officially retired from her professional career she remains very active in other roles and interests outside of her work at Starship. She is a Reiki practitioner and teacher, and a registered celebrant who does weddings and funerals. For nearly a decade she has made soy candles, and through that has taken on the job of helping to run a monthly craft market in Auckland's Mt Eden.
Lynley spent 32 years living in England and Greece before returning in 2002 to settle in Auckland, however her wanderlust remains and she travels when she can to seek new adventures and reconnect with old friends.
Share Lynley Frame's story
Do you have your own Starship Story?