Early Starship patient Vaughan Somerville describes (in a speech given in 2012) his experiences as a cystic fibrosis sufferer receiving treatment at Starship since the time he was diagnosed…
Donate to Starship
When you see me, what do you see? Some of you may see a 19 year-old boy giving a speech. Some of you may see a boy who can't quite tie a tie (I'm learning). And lastly some of you may just see me for me. But I'm different. My exterior hides my flawed interior. You see, I have cystic fibrosis. Cystic fibrosis (CF) is a genetic disease that affects approximately one in 2500 people.CF causes an increase in mucus production in the lungs and also affects other organs such as the pancreas, and has an average life expectancy of 37 years. This supposedly means I've had more yesterdays than tomorrows, which at my age should be scary, but I wouldn't change a thing.
You see, the yesterdays I've had define me, make me, destine me, and Starship has been a big part of that. I was first admitted to Starship when I was three months old and had my last admission just prior to my eighteenth birthday. I've spent holidays, school trips, Easters, Christmases and birthdays in Starship, but not in hospital. I make the differentiation for a reason: Starship doesn't feel like a hospital. Sure, the aim is to treat and cure, but the process to get there is defines what Starship is to me. I remember back to one of my birthdays in hospital, and as any kid would be I went to bed disheartened at the prospect of spending my birthday in this place, but boy did I have a surprise when I woke up. I woke up to banners, streamers. Balloons and everything else fit for a celebration. When I had crashed that night, the nurses had come in and helped my Mum set all this up for me. What more could one ask of a family? What more could one ask of Starship?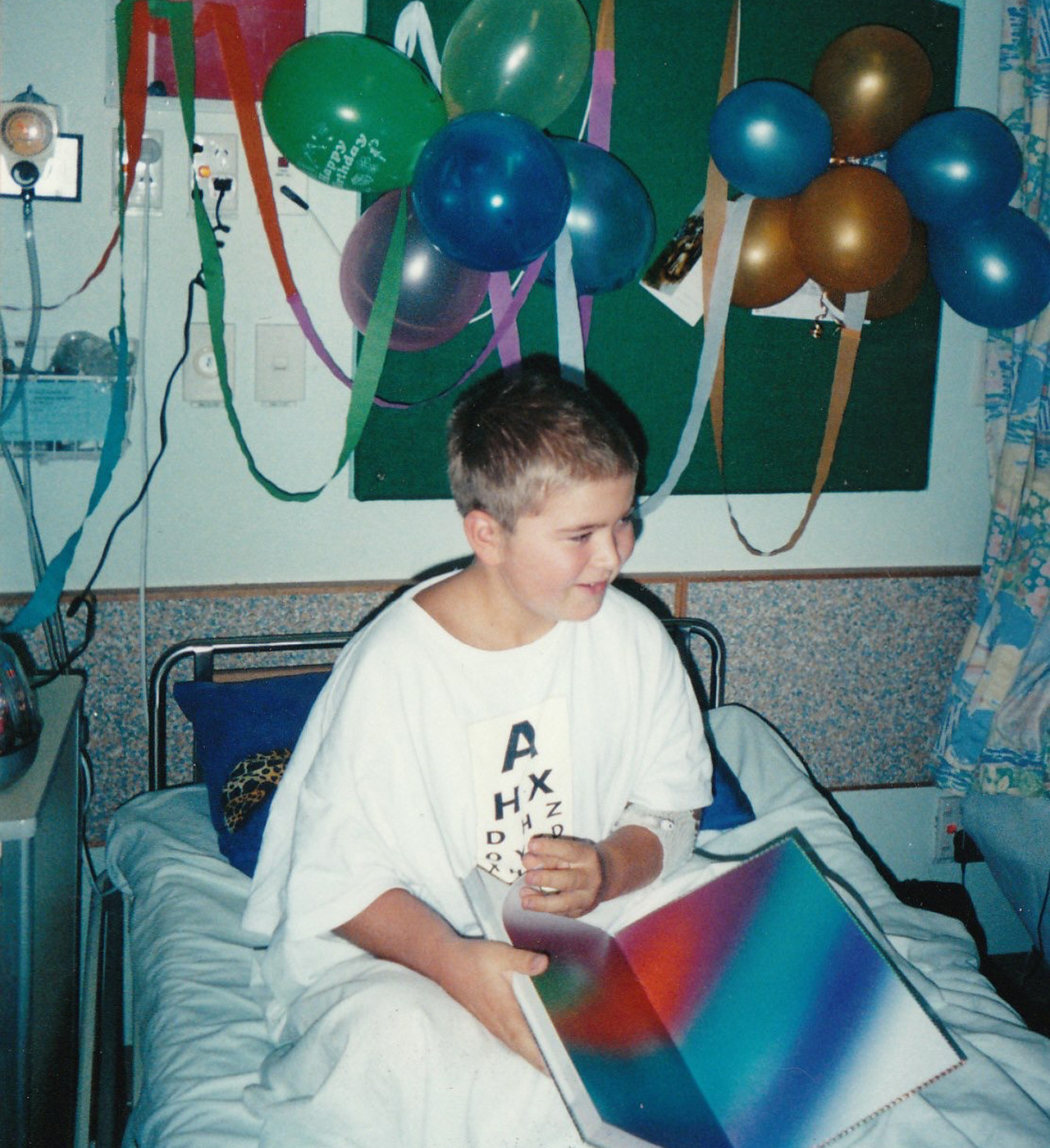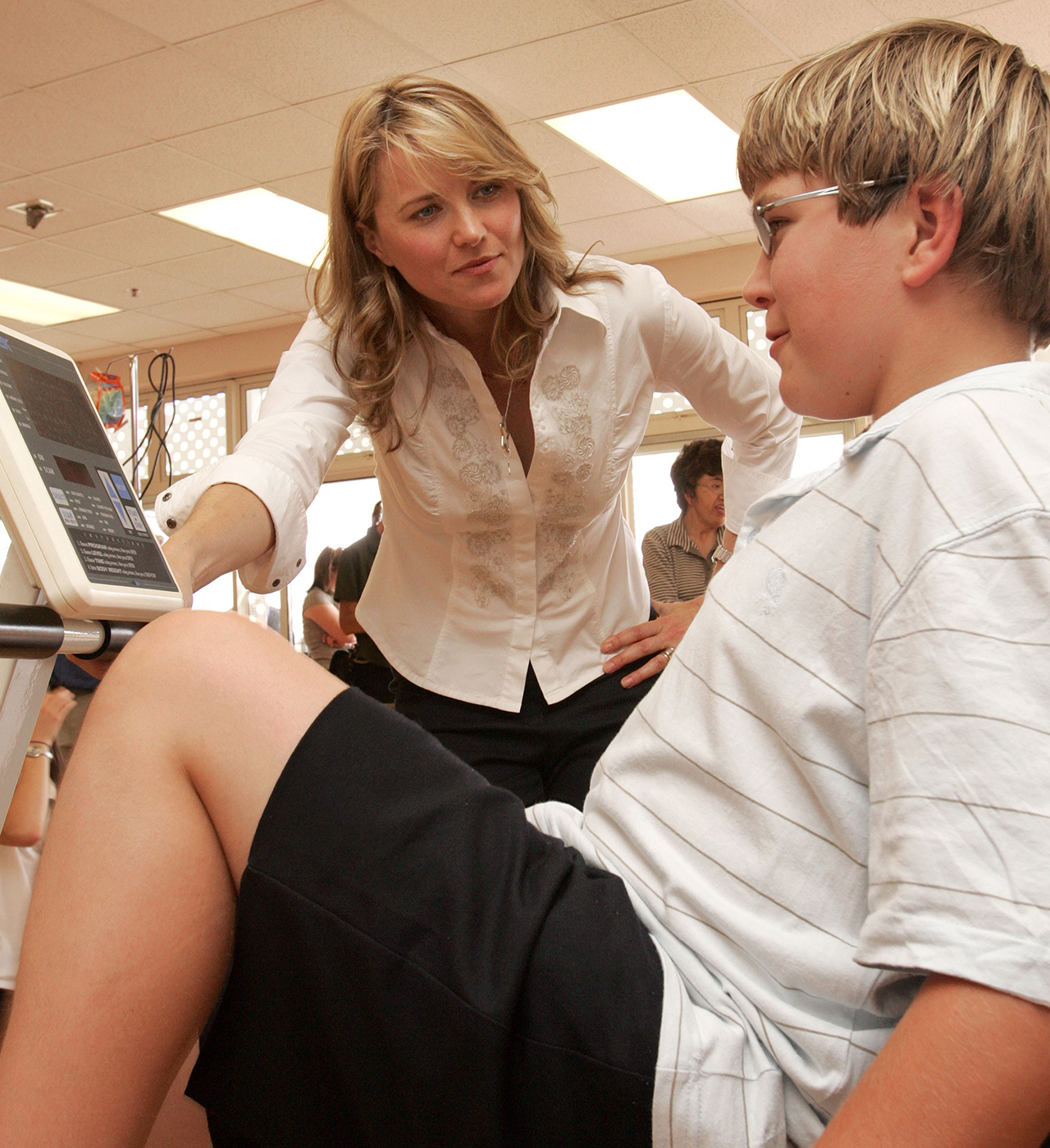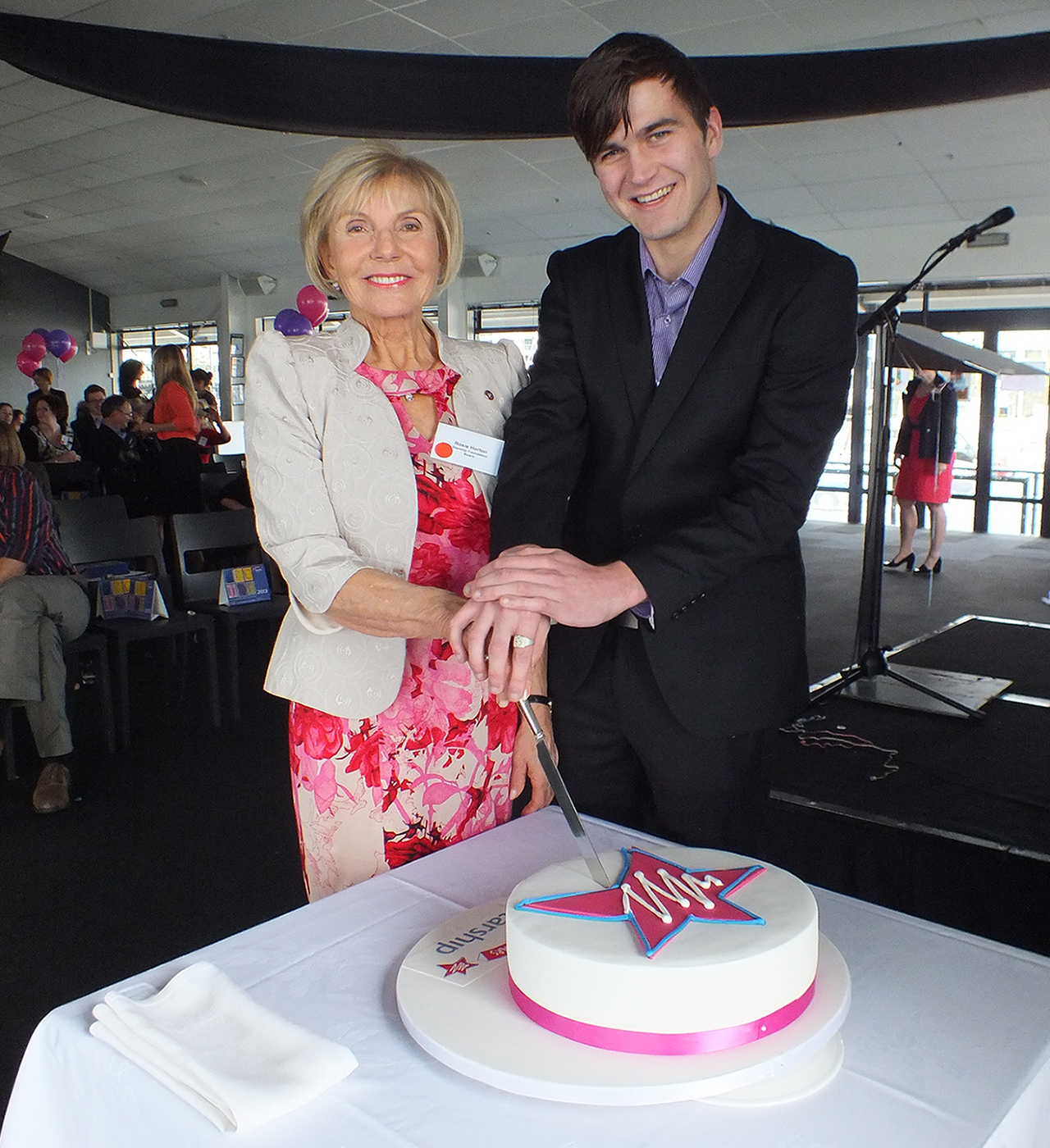 I'm always pushing myself to my limits both physically and mentally. I've taken having CF as fuel to my fire, rather than cold water to it. It's pushed me further. It's pushed me into doing Outward Bound. It's pushed me into playing football for my club's reserve side, and last year it pushed me into studying medicine at Auckland University. But CF alone hasn't pushed me: a driving force from Starship has always been there, and always will. Part of my inspiration for becoming a doctor is giving back to the medical community. There is no way I can physically pay back the debt I owe to Starship… I just hope I can return this gift of hope to other children like me.
Not only has Starship pushed me forward in my life, is has also instilled values. I want to be there for friends and family when the times are tough and they can't see a way out. I want to be the person with the advice and spirit to get someone through good times and bad times. Lastly I want to stand tall. I want to be strong in the face of adversity and let it be my motivation.
In my first year at Auckland Grammar I was told a quote that's always stuck with me: 'The only difference between extraordinary and ordinary is the extra.' This typifies the mantra that I believe Starship lives and breathes. Their care is exactly that. Extraordinary. The way the doctors talk to you like you're a person. The way the nurses always put a smile on your face. The way the physios always push you harder. The care itself doesn't just deal with the physical – it deals with your whole hauora. Your physical, your emotional, your social and your spiritual wellbeing. The care Starship provided me was all this and more. It's not only allowed me to be here today, but also be the person I am today.
Thank you all for your time. I'm Vaughan Somerville, a boy with a tomorrow.
Share Vaughan Somerville's story
Do you have your own Starship Story?